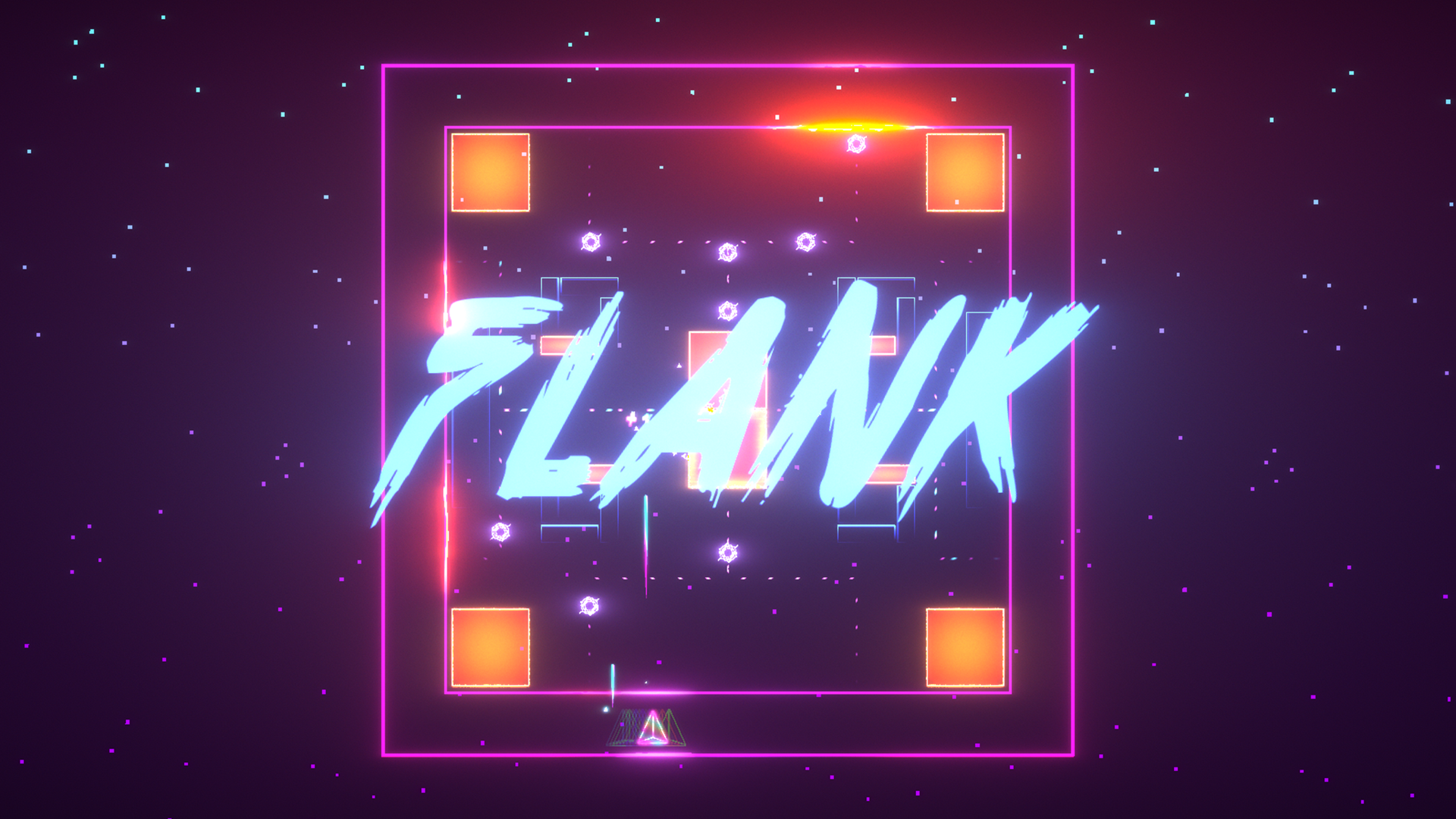 FLANK
A Top Down, Retro Arcade, Shooter. Where you can rotate the map to fire upon enemies from different angles.
Make your way through a series of meticulously crafted levels in which enemies attempt to overwhelm you and test your ability to strategically position yourself in different firing lines. (Xbox One/360 Controller Recommended)
Credits:
Technical Artist/Project Lead - Jonah Bauer

Portfolio: https://www.artstation.com/jtb

Game Designer - Jonathan Hosking
Portfolio: www.linkedin.com/in/jonathan-hosking-designs
Game Programmer - Francisco Romano
Portfolio: https://www.linkedin.com/in/francisco-romano-0b9424154/
VFX Artist - Anna-Rose Barrett
Portfolio: https://www.artstation.com/annarosebarrett
Audio Producers :
Oskar Newton-Mckay
Theo Dumont
Michael Brailey
Audio Resources :

Foundation Series: SCI-FI vol2 by Phil Michalski
Nebula_Boss_Fight - TeknoAXE
Peace_in_the_Circuitry - TeknoAXE
You_Cant_Dodge_a_Laser_Chillstep_Remix - TeknoAXE
Install instructions
No Installation Required. Just unpack the Zip and run the "Flank" executable. If you want to delete you save data the location is: C:\Users\User\AppData\LocalLow\FlashDriveGames
The UI does not scale well on other resolutions so 1920x1080 is Recommended.